6th January , 2022
Peloton Real Estate Becomes Carbon Neutral
At Peloton Real Estate our Raison d'etre is that working in property is an opportunity to make a difference, to do things better and give a little back to the world we live and work in. If we choose we can leave it better than we found it for the next generation.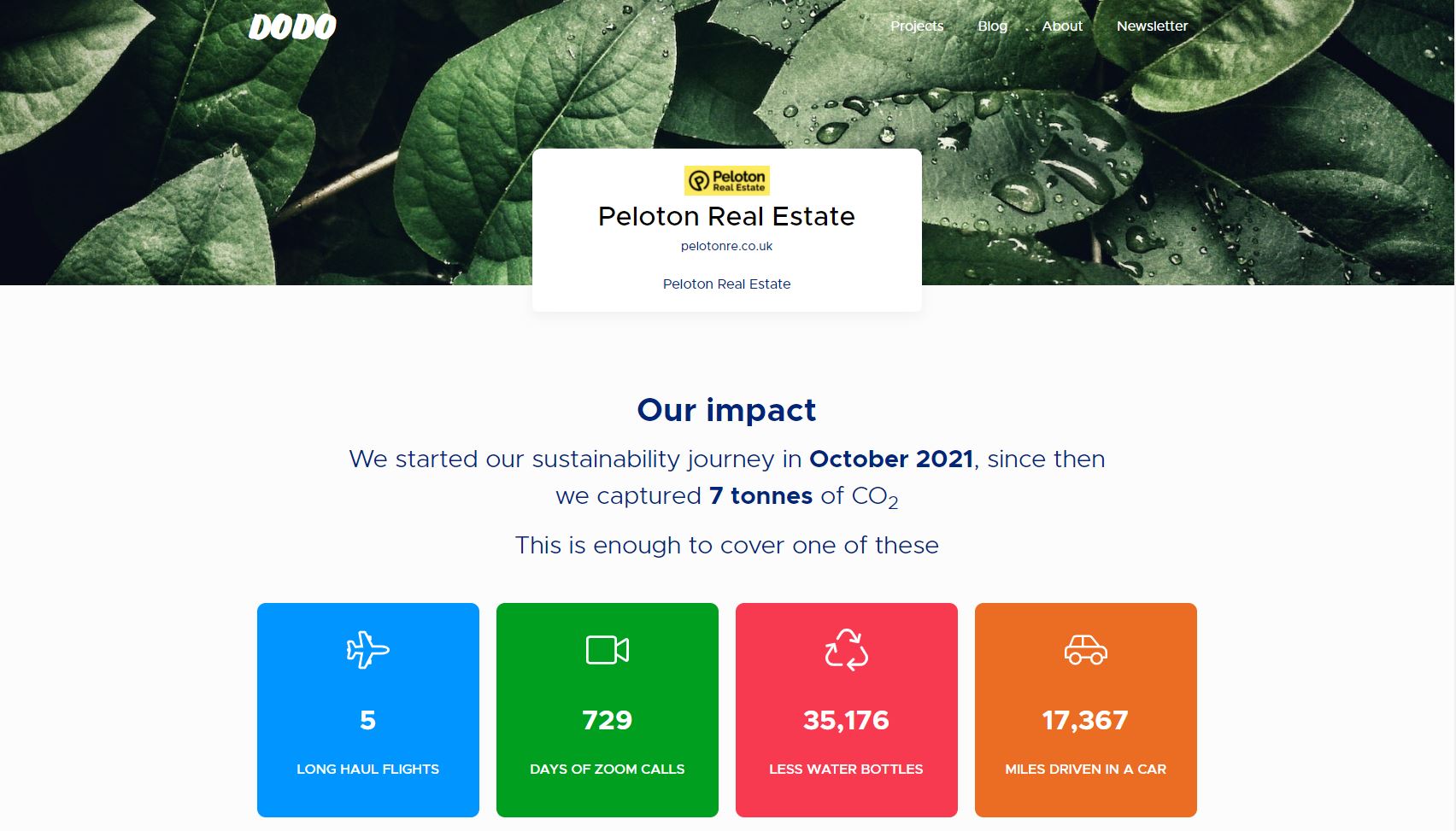 Doing this isn't always easy, but there are easy things we can do!! That's why we have signed up with Dodo.Eco to off-set our carbon footprint by helping them invest in a number of Gold Standard Projects across the world.
Of course while off-setting is very positive we also want to reduce the carbon we produce in the first place, both for us as an operational business and across the assets we manage. 2022 is going to be an exciting year for us in developing out the strategies to do this, but in the mean time we are proud to say that we are now Carbon Neutral with the ambition of becoming Carbon Positive in the next few months.
You can track our progress at: https://dodo.eco/impact/peloton-real-estate/