Asset management for the future
About Peloton Real Estate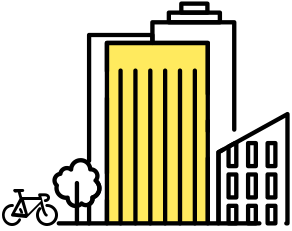 Headed up by Jonathan Nuttall and Nick Okell, with an experience team of Directors, Peloton Real Estate understands that investing in commercial real estate needs to be about more than just the 'bottom line'. Commercial investment must make a positive difference, not just in its impact on the environment, but also on the lives of those working in and relying on the assets we manage.
Peloton Real Estate uses its experience of sourcing, purchasing and running commercial assets, combined with an end-user and environmental focus, to provide investors with a more secure investment journey. We combine experience, expertise and tenacity to reduce the inherent risks of investing in UK commercial real estate.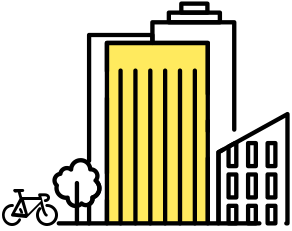 "We help investors access enhanced returns for commercial property throughout the UK by procuring the best opportunities and the brightest talent."
The Peloton Real Estate experts
Jonathan Nuttall
Jonathan is an avid traveller and cycling enthusiast; when he isn't frantically pedalling up hills, he is sipping wine and spending quality time with his family.
Jonathan has worked for a range of private practices and in client-side roles, before founding his first successful property company in 2003. He has worked with a range of private and institutional investors over the past 16 years
"Peloton Real Estate began life when Nick and I came to a joint realisation that there's an opportunity to do things differently. We focus on improving the experience for investors and occupiers, bringing about great results. It's a win-win situation"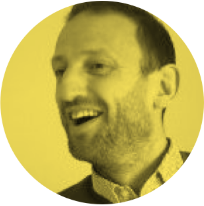 Jonathan Nuttall
Nick Okell
Nick is a keen kite-surfer while he works on his dream of owning a yacht. When he isn't chasing two kids about, he has been known to hit the odd tennis ball.
Nick spent 15 years at Savills, where he climbed from graduate to Director in just 11 years. Having worked on some of the region's most high-profile transactions – such as Barbirolli Square, The Liverpool Post & Echo Building and the MAG portfolio – he joined forces with Jonathan to create Peloton Real Estate.
"Both myself and Jonathan feel a strong desire to leave behind a world that is slightly better than the one we found. Peloton Real Estate is an opportunity to create more than just another property company; we challenge ingrained perceptions and serve our clients in a more dynamic, exciting and effective way."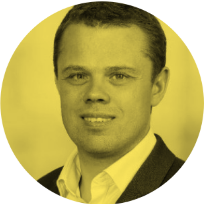 Nick Okell
Emily Speak
Emily enjoys a fast paced spin class, or soft play with her little one, topped off with a GnT at the weekend.
Emily started off her career at King Sturge, which also included a secondment in Paris, followed by 4 years at Travis Perkins and 5 at MAG. Emily has a wealth of experience in all things asset management with extensive practical and commercial involvement in maximising value and efficiencies.
"Having worked closely with Nick on the disposal of the MAG Investment Portfolio to Columbia Threadneedle, Nick and Jonny approached me to join their team to provide a best in class service to their clients; this was an opportunity not to be missed"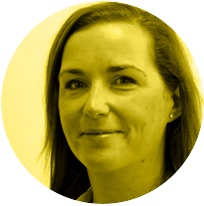 Emily Speak
David Tyson
David is a passionate but average golfer with an obsession for cooking outside with fire. In recent years he has competed in indoor rowing events to try and balance out his quest to make the perfect wood fire pizza. When not watching his own boys play sport, he tries to find the time for a game of cricket.
David most recently spent 5 years at Chancerygate heading up the Asset Management of their Midlands & Northern portfolio of multi-let industrial for both on balance sheet and third-party asset management mandates. Prior to that he worked for CBRE, in Manchester & a private family Prop Co.
"Having specialised in the industrial sector the opportunity to work with Jonathan and Nick in a niche and dedicated Asset Management business was too good to miss. I feel genuinely excited to have joined Peloton Real Estate at the start of its latest new journey."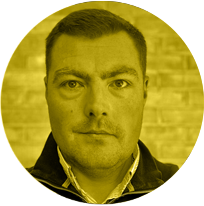 David Tyson
Professional, responsible asset management
Peloton Real Estate exists to challenge how the property industry thinks, so that we can improve the experience of those around us.
The asset-management industry traditionally operates with a short-term mindset, purely focused on the bottom line. The standard approach is to ensure the interests of the AM partner and investor are aligned. At Peloton Real Estate, that is just a given; it is the base assumption we all start from.
We enhance our investors' reputations, make their lives easier and help them exceed their investment criteria.
How?
We look at the bigger picture and consider wider commercial, environmental and social factors when we make decisions. We believe that by focussing our attention on the end user, we will improve their experience of the assets we invest in. This in turn provides greater returns for our investors.
We are bold enough to stand out in our field and make sure that anyone who interacts with a Peloton asset has a positive experience, whether that is a social, environmental or personal improvement to their day-to-day life.
Our extensive market knowledge and this approach allow us to offer our investors confidence in an arena of uncertainty and risk.
Peloton Real Estate 's values
We believe in responsible investment
We believe in being considerate and transparent
We believe in being environmentally aware
We believe in challenging the status quo
Get in touch
Speak to our highly experienced team to find out how we can make your investing experience more certain and environmentally friendly.
Contact us